Maak kennis met de unieke trainingen op de Ilse Wouters Academy!
Maak jezelf én je bedrijf nog krachtiger!
Wil je graag dat jouw team met meer branie & bravoure, vol zelfvertrouwen jouw bedrijf vertegenwoordigt? Of wil jij zelf meer grip krijgen op jouw rol als inspirerende leider? Maak dan kennis met de trainingsmethode van Ilse Wouters. Zij leert je namelijk om krachtiger te worden in je persoonlijke presentatie, zodat je meer impact op anderen krijgt. Geen gekke trucjes, maar the real thing. Succesvolle directeuren weten het al lang: investeer in je mensen, jouw visitekaartje. In deze korte workshop maak je kennis met de energieke en praktische aanpak van Ilse. Ze maakt je bewust van jezelf en komt razendsnel tot de essentie van jouw persoonlijke presentatie. Er is namelijk geen krachtigere communicatie dan authenticiteit. Wij krijgen vaak de vraag wat wij nu precies doen in zo'n training. Dat begrijpen wij heel goed! Onze werkwijze is totaal anders dan de meeste trainingen, vandaar dat wij graag een uniek kijkje in onze keuken willen geven. Ben je nieuwsgierig geworden naar het verhaal van Ilse? Wil je zelf ervaren en proeven aan haar methode, schrijf je dan snel in voor de korte workshop op 24 mei of 5 juni.
Stuur voor 20 mei een mail naar:

[email protected]


Vermeld duidelijk welke datum je komt: 24 mei of 5 juni. Deelname is gratis.
PROGRAMMA
15.30 uur Inloop met koffie en iets lekkers
16.00 uur Presentatie Krachtig Presenteren door Ilse
16.20 uur Korte workshop: kennismaking met trainingsmethode
17.30 uur Borrel & hapje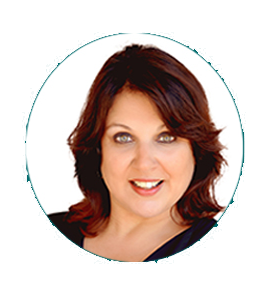 Ilse Wouters is theaterdocent, trainer en ondernemer. Naast theaterlessen, geeft Ilse trainingen in het bedrijfsleven op het gebied van persoonlijke presentatie, spreken in het openbaar en teamdynamics. Door haar theaterachtergrond werkt Ilse op een speelse, praktische en uiterst effectieve manier aan gedragsverandering. Vol enthousiasme, energie en humor wil ze iedereen inspireren om op te zoek te gaan naar het bereiken van ieders eigen volledige potentieel.